---
3rd April 2018
God Heals!
I recently suffered a nasty tear in my knee ligaments on a mountain in the Lake District. It was a type 2 strain, and was causing me some significant pain. A few weeks a go we had some church members over for lunch, one of our guests asked if I would like prayer, so after lunch we sat down on the sofa and he laid hands on me. I instantly felt strong warmth and my knee was improved hugely. The problem did not go away completely, but if the pain and lack of movement was an 8- it instantly dropped to a 3.

Last week my wife prayed for my knee again. The heat was incredible in my knee she prayed - I could feel something happening and it really improved again. I feel I want to share this testimony in faith that God may not always obliterate whatever we are praying for, but I can say for sure God heals. I'm continuing to receive prayer for my knee and believe that God will heal it completely, and remain grateful for the prayer that boosted my hope and took away a whole heap of discomfort.

Posted by Maureen Hopkins
13:20
---
1st February 2018
God provides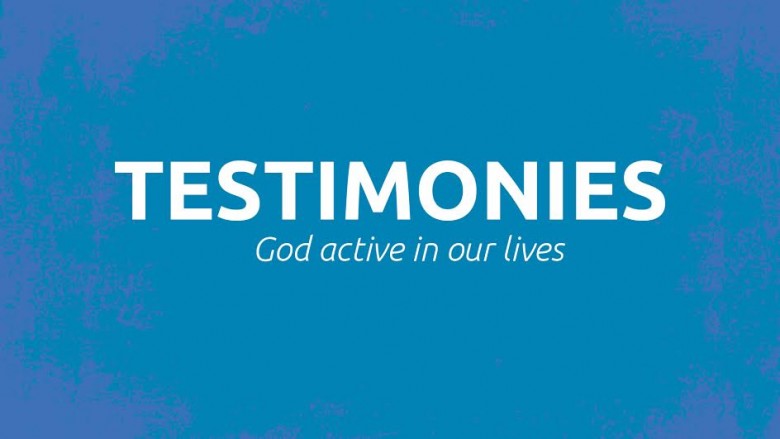 I was enjoying a cheapo summer holiday in Cyprus and I made the mistake of looking at my work emails. Two emails came in on the same morning cancelling lucrative potential work. It felt like the last straw as my company profits were plummeting and I had just forgone a comfortable income from local politics. I knelt down and handed it over to God saying I've given it my best shot God, now it's over to you. I marked the occasion by taking a photo of the floor where I knelt to pray.

On my first day back at work I received a phone call from a competitor in Harlow asking to meet. Jason wanted to dispose of his printing company. I had no money to offer for a sale but a deal was struck whereby I pay a commission on turnover for the next 3 years. This addition to my company has lifted us out of the red and rescued us in a time when printing businesses are closing all around.

There is a whole lot more to the story but this is a clear answer to a heartfelt prayer.
John Barfoot

Posted by Maureen Hopkins
15:10
---
18th March 2017
Burdens replaced with peace

In Matthew 11:28-30, Jesus invites us to give Him our burdens and He'll give us rest. Here's the testimony of one of our members who experienced this recently:

"After Charlotte's excellent preach on 'Joy' on 26th Feb, people were invited to come forward for prayer. I had been feeling very burdened about some tough life circumstances and although I'd been praying, I was feeling robbed of joy and peace. I went forward and received prayer.

A few days later I realised that I had been living with much greater peace since that Sunday morning. The circumstances of life that had been resting so heavily on my mind had not changed, but something inside me had!

I am now living with confidence that God is in control.

He is good!"




Posted by Lizzie McMillan
06:51
---
14th March 2017
Partnering in prayer

We love to receive your testimonies of what God's up to!

This encouraging testimony from one of our members shows how we can bring God's hope into the lives of others:

"My neighbour was made redundant in November. He's been living on his redundancy package for a number of months and has found it difficult getting other job offers.

We met for coffee in a busy restaurant in Liverpool St station earlier this week and when he told me all of this I felt like I should offer to pray for him. He knows I'm a Christian but I've never had the opportunity to offer prayer before. To my surprise he said yes. I got to pray for him there and then in the restaurant and he thanked me.

I'm faithful that God will answer that prayer and I pray that I will also get more opportunity to share the love of Jesus with him.

Please partner in prayer with me for the provision of a job for my neighbour."


If you have a testimony that you'd like to share on our blog, please email testimonies@ccbs.org.uk

Posted by Lizzie McMillan
06:29
---