---
28th January 2019
Rev weekend away


Community Church youth (Revelation) enjoyed a fun-filled and spiritually significant weekend away in sunny(!) Cheshunt.
What a great bunch of young people we have at CCBS!

Posted by Dave Piek
20:18
---
21st January 2019
HBW Sunday


- THE INCREDIBLE JOURNEY HBW 2019-
As a committee we have been meeting regularly to discuss last years feedback and to plan the week.

The 10th February is HBW Sunday!
Watch this short film of some children at HBW sharing their views on what it is like to take part.

If you were willing to fundraise for HBW in your churches that would be very welcome. It requires a large budget to cover the hire of marquees and other equipment to make it a success and your contributions are vital. We have never charged families for the week but rely on donations from parents and churches.

The HBW website goes live on Sunday 10th February, so please encourage adult volunteers and children to sign-up as soon as possible to guarantee their places! Children's registration closes 30th April.

We'd love to emphasise the importance of adult volunteers signing-up so that we can offer places to as many children as possible (usually about 500).

We especially need volunteers willing to be part of the tent teams as we have tent leaders in place already! Having been part of tent teams for many years, I know what a great blessing it is to be able to speak about Jesus' love with the children of this town, and pray that many others will share in this experience this year.

The launch night date for adult volunteers to meet (previously known as the training night) will be Thursday 6th June and we would love to see all adult volunteers there as we outline the week and meet each other in our tent teams. This is usually followed by one or two more meetings for each tent team to share ideas for activities. A DBS check will need to be done for those volunteers who don't have one for HBW but that is a straightforward process!

We are really grateful for your commitment to HBW and value your feedback.

Please continue to pray for us as a committee as we prepare for the week, for those who will join us in the preparation of activities for the children, for the churches of Bishop's Stortford and of course for the children who God will bless abundantly at HBW.

With thanks and prayers

Clare Wright and the HBW committee

Posted by Dave Piek
15:47
---
18th January 2019
Boiler Room 2019 kicks off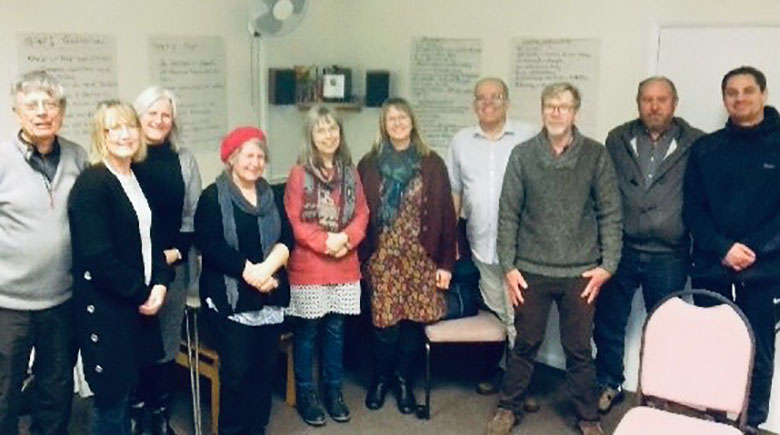 A dedicated team of prayers spent Friday evening in the Boiler Room praying through the 4 steps that Peter mentioned in his Vision Sunday sermon; preparing us for the Greatest Day of Our Lives and for the exciting initiatives planned for 2019 to bless Bishops Stortford.

Come and join us for another evening of prayer on Feb 15 at 7.30pm
All welcome!

Posted by Dave Piek
16:44
---
2nd September 2014
Theology website
Peter writes to the churches under his care in order to "stimulate you to wholesome thinking" (2 Pet 3:1). Check out this website called thinktheology.

THINK is a collaboration of thinkers and writers who are passionate about the Church, and who enjoy spending time wrestling with deep theological questions and helping others to engage with them.

http://thinktheology.co.uk

Posted by
20:00
---